Restorative Dentistry in Westbury
---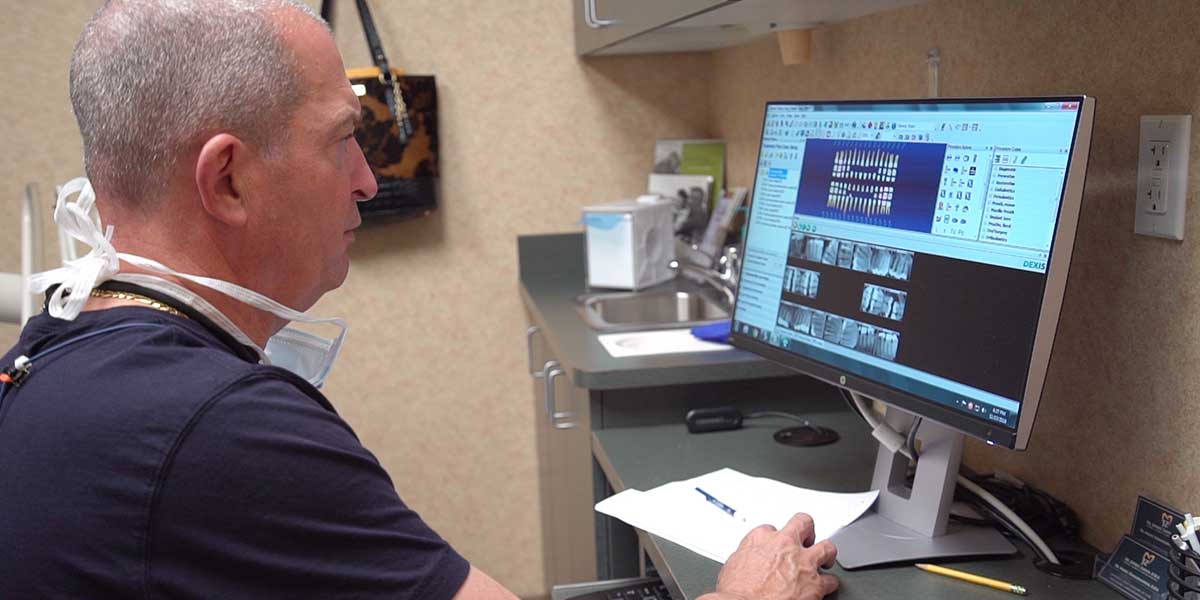 M Dental of Westbury provides restorative dentistry in Westbury, New York. Call 516-334-3444 or contact us today to learn more and schedule an appointment.
---
What Is Restorative Dentistry?
---
Restorative dentistry refers to dental procedures that restore the health and function of your teeth. It may involve repairing the existing teeth in some way or replacing teeth that can't be repaired or are missing. The ultimate goal is to help your teeth work the way they are supposed to and to stay in place in your mouth for your lifetime.
---
Benefits of Restorative Dentistry
---
Restorative dentistry offers many dental, oral, and overall health benefits: 
Save one or more of your natural teeth.

Restorative procedures can repair your natural teeth so that they stay in place in your mouth, possibly for the rest of your life. 
Replace missing teeth.

If a tooth is missing or needs to be extracted due to damage or decay, restorative dentistry includes replacement options for teeth. 

Restore chewing ability.

Repairing or replacing teeth can help you to chew more effectively, allowing you to eat the foods you enjoy. 
Improve your smile.

An added bonus is that restorative dentistry can improve the appearance of your teeth in some cases. Replacing or reshaping your teeth can improve your smile. 
Procedures Offered
---
We provide the following restorative procedures: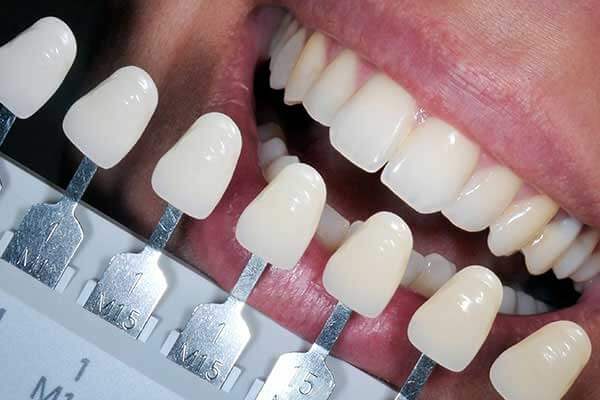 ---
Cavities are small holes in tooth enamel where plaque has caused decay. They can be filled with composite material that matches the color of your teeth.
---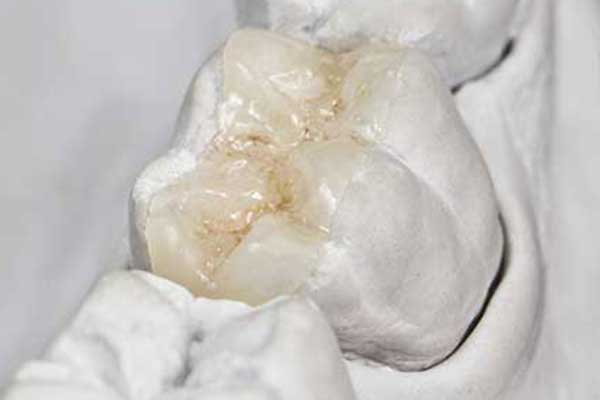 ---
When there is not enough tooth enamel left for a filling, an inlay or onlay may be used to supplement the missing enamel. It's usually made of porcelain and may be attached to the inside (inlay) or outside (onlay) of your tooth.
---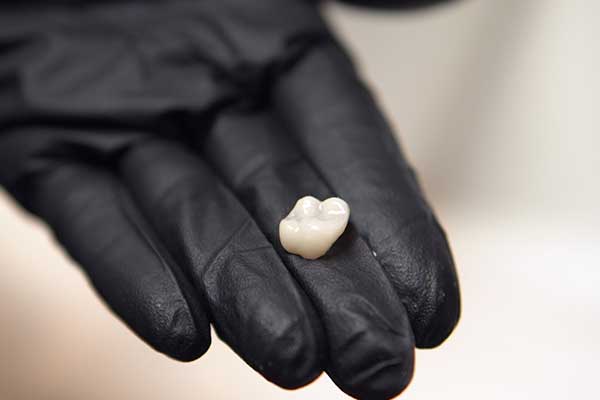 ---
A crown, commonly called a cap, is a tooth-shaped cover placed over an existing tooth that has extensive decay or damage. The tooth structure is reshaped and the crown is placed over the top, allowing the natural root to remain in place. At JM Dental we are able to fabricate crowns and other restorations the very same day. 
---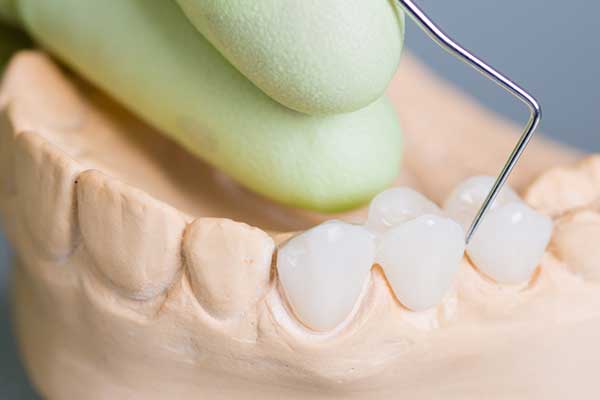 ---
A dental bridge replaces one or more missing teeth in a row. Artificial teeth are suspended between two crowns that fit over the healthy teeth on either side of the gap. 
---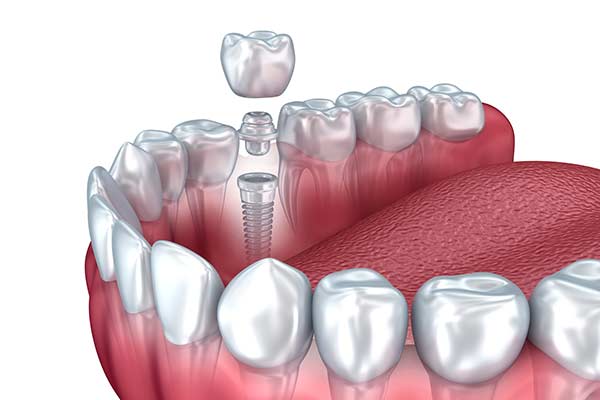 ---
A dental implant is an artificial tooth and root. The implant is surgically placed in the jaw bone with an artificial tooth attached, providing a natural look and function.
---
Dentures
---
Dentures can replace some or all of the teeth. Traditional dentures are supported by suction and adhesives. Implant supported dentures are held securely in place with 4-6 dental implants placed in the jaw.
Learn more about Traditional Dentures
Why Choose JM Dental?
If you're looking for a family dentist to address a toothache or a missing tooth, JM Dental of Westbury provides restorative dentistry in a comfortable, relaxing environment. Our patient-centered approach to dentistry means we converse openly with you about your options and together we will come to a decision about how to address your dental concerns. We make it our goal to save your natural teeth whenever possible and replace them if necessary.
We are equipped and stay up to date with the latest technology in dentistry. This allows us to quickly and accurately diagnose dental problems and provide the least invasive treatment option for your comfort. Technology helps us save more natural teeth, which improves your dental health and saves you time and money.
---
Frequently Asked Questions About Restorative Dentistry
---
Can you get a dental crown in one day?
---
We offer Same Day Crowns, which makes it possible for you to get a crown placed in as little as one appointment. After a consultation to determine if you are a candidate for the procedure, the tooth can be prepared and a crown can be created, fitted, and permanently placed the same day.
Which is better, a bridge or a dental implant?
---
Although bridges are effective, dental implants are considered to be the highest quality tooth replacement option in dentistry. Which option is better for you depends on your individual needs. Bridges work better for patients with limited bone structure in the jaw. Dental implants provide a longer lasting, better functioning restoration.
What's the difference between traditional and implant supported dentures?
---
The main difference between these two types of dentures is how they are attached to the jaw. Traditional dentures use suction or adhesive products to temporarily bond to the gums. Implant supported dentures attach to dental implants that are strategically placed in the jaw, providing more stability and retention for a more permanent feel.
Can restorative dental procedures make my smile look better?
---
Some restorative procedures also improve the appearance of your teeth by replacing missing teeth or restoring the shape of your natural teeth. Your smile may look better after having a restorative dental procedure and commonly used in conjunction with whitening procedures. Please review our cosmetic page for more info.
Contact Us 
To learn more, call 516-334-3444 or contact us today to schedule an appointment.