Aligner-Based Orthodontics in Westbury, NY
---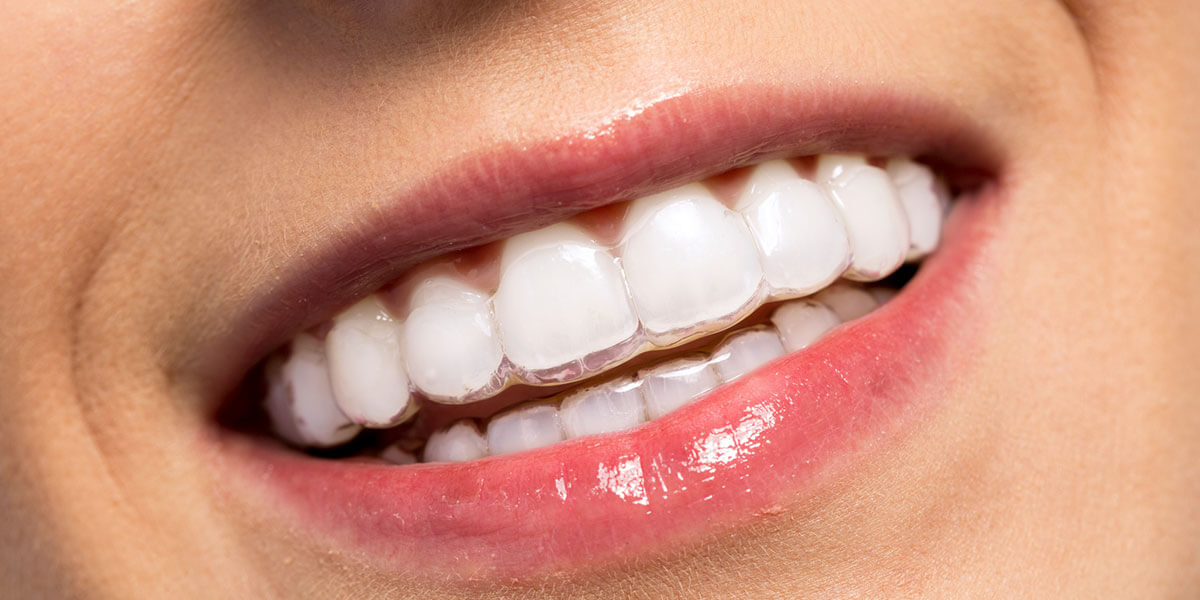 JM Dental of Westbury provides aligner-based orthodontics in Westbury, New York. Call 516-334-3444 or contact us today to learn more and schedule an appointment.
---
What Are Aligner-Based Orthodontics?
---
For many years the most common way to straighten your teeth has been braces. But in recent years a new technology has been developed, offering an alternative orthodontic treatment option. Aligner-based orthodontics uses a series of clear plastic trays that fit over your teeth to gradually shift them into proper alignment. SureSmile® aligners are virtually invisible on your teeth, allowing you to straighten your teeth and align your bite in a discreet way.
---
here are many benefits of aligner-based orthodontics: 
Discreet.

Aligners are made of clear plastic that all but disappears on your teeth. They are virtually undetectable by others.

 
Comfortable.

The smooth, flexible plastic is comfortable on your teeth and won't irritate the soft tissues of your mouth. 
Convenient.

Aligners are removable for eating and cleaning your teeth. No food restrictions or special brushing and flossing techniques required. 

Effective.

Aligner-based orthodontics can treat many of the same common orthodontic conditions as braces from crowded teeth to overbite. Treatment is often shorter than braces. 
Are You a Good Candidate for SureSmile® Aligners?
---
SureSmile® aligners can treat mild to moderate orthodontic conditions including crowded and crooked teeth, gaps between the teeth, overbite, underbite, crossbite, and open bite. However, some orthodontic cases are too severe for aligner-based orthodontics and may require traditional braces. A brief evaluation can determine whether or not you are a good candidate for SureSmile® aligners. Please call us to schedule an appointment with Dr. Mishel for a consultation.
Why Choose JM Dental?
---
Most people will need orthodontic treatment of some kind in their lifetime. JM Dental provides aligner-based orthodontics for your convenience, allowing you to get the orthodontic treatment you need without a referral to an orthodontist. We have the technology to assess your teeth and provide aligner-based orthodontic treatment if it is in the best interest of your dental health. 
As a family dental practice we continually assess your orthodontic needs as part of routine oral examinations every 6 months. We will recommend treatment when or if it is necessary and at the appropriate time. Orthodontic treatment is most effective in adolescence when most of the primary teeth have been shed and the permanent teeth are in place. Growth spurts that are common during adolescence are also helpful in accelerating treatment.
---
Frequently Asked Questions About Dental Aligners
---
How long does aligner-based orthodontics take?
---
Treatment may take anywhere from 6 months to a year or more depending on your individual needs. The further your teeth need to be shifted, the longer it will take to move them into the proper position.
What's the best way to clean aligners?
---
We recommend brushing your aligners with a soft-bristled toothbrush and clear, unscented soap. Use a different toothbrush from the one you use on your teeth to avoid transferring bacteria. Mild, unscented soap will not scratch your aligners or transfer dyes or scents to your aligners.
Are the aligners completely invisible?
---
In reality the aligners are nearly invisible. They are virtually undetectable and most people won't notice that you are wearing them. It helps to keep them clean and free of food debris.
What happens if I lose one of my aligners?
---
Losing an aligner can happen. If so, wear the previous aligner and contact us. We can order you a replacement aligner. To reduce the chances of lost aligners, always store them in the case provided when you take them out and avoid wrapping them in a kleenex as they can easily be thrown away by accident.
Do aligners cost more than braces?
---
The cost of aligner-based orthodontics is comparable to the cost of braces and may even be less in some cases. After a brief evaluation we can provide you with an estimate for aligner treatment.
---
Contact Us
---
---